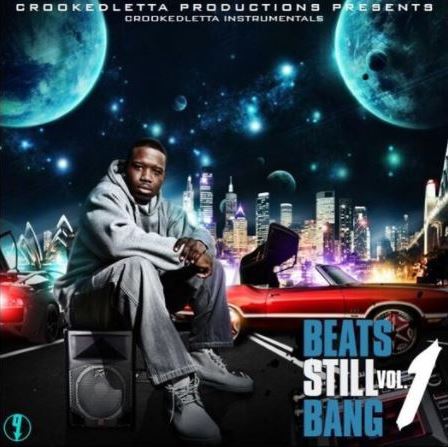 While many artistic souls chase fantasies and never claim their place in life, this talented brother is making his dreams become a reality. Sam a.k.a. "Crookedletta" or Crook, was born in Taylorsville, Mississippi. A small town, yet powerful enough to inspire some of the most determined minds.
Growing up surrounded by music bumping off his older brother's turntables, while his parents' eight tracks chased their sorrows of financial burdens away, Sam developed a talent to hear music in a way that few people could. He could hear sounds that made a beat, that beat turning into a hot track, and that track transforming a song into a classic. It was only a matter of time that he would navigate into the musical production world using an antique pc and pair of cheap headphones.
With more efficient equipment, Sam makes impressive tracks with so much variety that he easily separates himself from up and coming producers. Dreams can unlock doors to life's greatest achievements only if they are acted upon. Sam redefines the meaning of goal fulfillment.
Today, armed with two Legendary Akai MPC's, Roland Fantom 6, and numerous music software packages, Sam has jumped into the 21st century and beyond!
Get your Beats From Crook Because They Still Bang!